"Any Black man or woman outside of Africa who finds him or herself in Canada, is in the best place possible," says artist Yisa Akinbolaji at a first-ever Canadian Black Artists United (CBAU) exhibition event at the Canadian Museum for Human Rights on June 26.
Such a bold declaration was born out of confidence acquired over decades of experience, dedication, and a deep understanding of the meaning of his craft. Prominent art historian and Ottawa-based Senator Patricia Bovey later buttressed Akinbolaji's sweeping statement, declaring that "Canada is a better, richer, happier place for how it has opened its doors to people from far and wide and allowed their cultures to thrive here."
Bovey delivered a speech as a guest of honour at the Winnipeg event, titled Four Artists, One Voice, Different Experiences.
The event was led by Akinbolaji and fellow artists Bola Oriyomi, Congolese-born Xavier Mutshipayi and Tolu Toludare, who are all co-founders of CBAU.
Representation matters
Works of art of various sizes, themes, mediums and interpretations showcasing the stories and experiences of Black people all over the world were prominently on display. It was a presentation of bright colours and mosaics which captivated the audience and revealed the richness and depth of Black arts, culture and traditions.
The event was a culmination of more than 25 years of dedicated pursuit of one man's dream of promoting Black arts and culture in Canada.
It all started without fanfare in 1997 when Akinbolaji arrived in Winnipeg on a brief visit while on sabbatical from his teaching job in Lagos, Nigeria. While here, he was invited by a curator friend to an event put on by the Manitoba Society of Artists, which coincidentally was preparing to mark its 100-year anniversary at the time.
At the event, Akinbolaji was encouraged by other artists to showcase his works; after obliging, he staged an exhibition.
His paintings attracted so much interest that he was talked into extending his stay in Winnipeg and, as they say, one thing led to another. His lecturer job in Lagos soon became a thing of the past when he quit and relocated to Winnipeg permanently.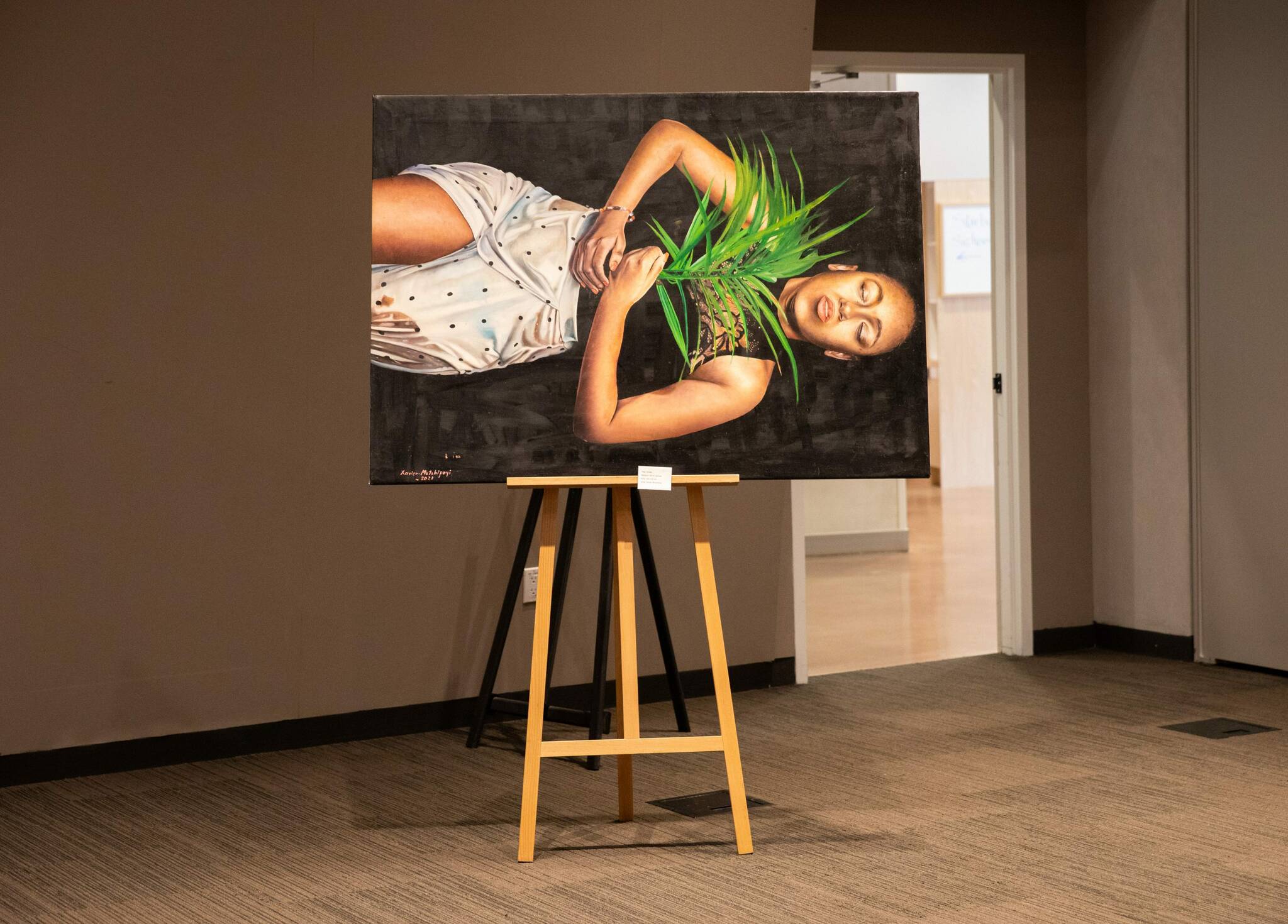 Oriyomi, another established artist, has made a name for herself as a performer, dancer, drummer and writer who promotes the Yoruba culture from the Western part of Nigeria. She says the exhibition was held as an opportunity to showcase Black arts and culture. "It is held to encourage other talented Black individuals who are yet-to-be-discovered — who also may not think they are artists, but in reality they are — within Manitoba and Canada at large."
Oriyomi, who has taken her story-telling repertoire called Folkorama to other locales such as North Dakota, Morden and Thompson — insists there are important lessons about African and Black traditions which her stories and dramatizations can teach Canadians.
Dreams turned into a reality
It was the quest to broaden the understanding of Black-African art in Canada that led to the founding of CBAU about 10 years ago in Winnipeg.
"The organization was inspired over 20 years ago by the need of many immigrants, Black artists who reached out to me to ask how we could promote Black and African arts and culture," Akinbolaji explains. "They kept approaching me as they claimed that my name kept popping up in any place where they inquired about Black arts, paintings, etc."
By this time in 2001, Akinbolaji had been elected as a historic president of the Manitoba Society of Artists, a position he held until 2003. Oriyomi describes Akinbolaji as a "good organizer," an understatement considering his long list of achievements and accolades. They include exhibitions Who is In and Who is Out; My Language, Space; My Black-Etched Pot; and Dance Out of Injustice. Akinbolaji's major solo exhibitions have been held in Canada, the United States and Nigeria. In Canada, the public galleries in which his works have been exhibited include the Joseph D. Carrier Gallery, Winnipeg Art Gallery, Franco-Manitoban Cultural Centre and Mennonite Heritage Centre Gallery.
Akinbolaji's works and paintings hang on the hallways and walls of buildings belonging to the province of Manitoba, Canada Life Insurance, Cargill Limited, the University of North Dakota as well as private collections, including several diplomats around the world. He has also been featured on the cover of Art Business News for his recognizable technique.
However, Akinbolaji thinks all these achievements will count for nothing if he cannot bring his dream of lifting Black and African artists to fruition. "What you have seen here (at the event) today is just a seed. As a farmer needs the land to plant his seed and watch it grow into many crops, so do we artists also need the space and environment to practice our craft and spread our wings. We are not stopping here. Our dream is to acquire an expansive site where we can own a gallery for Black artists to exhibit and display their works as long as they like," he says.
"Additionally, we plan to turn this event into a seasonal affair and make it a permanent fixture on Winnipeg's arts scene. Considering the long, cold winter months in Manitoba we plan to keep the arts scene alive with indoor events such as exhibitions and an Arts Talk which would allow Black artists to come forward and tell their stories."
Akinbolaji also believes that with professionalism, hard work and discipline, Black artists can make a living for themselves in Canada. This is why he never stops encouraging his fellow Black artists to develop their own unique style and brand, which is what he believes will make them stand out from the crowd.
To that end, he has developed an art tool called Remoglue, a water-based flexible gun which he has perfected for use in his contemporary paintings. "I love mystery more than magic because mystery does not have an answer. That is the reason I'm fascinated at the thought of the origin of the universe or the dexterity at which a tiny insect could weave complex silk," Akinbolaji says. "My passion for experimentation and knowledge of materials have resulted in my own unique, base-medium (Remoglue) to the advantage of my current creations. Since this new process expresses my playfulness, it is not unusual for viewers to perceive abstraction within the reality that I present until they have arrived at the intended destination with me."
At the June 26 event, Sen. Bovey said the beauty and power of Black and African arts and culture are slowly being exposed to Canada, and hailed the efforts of the CBAU in raising awareness among Canadians. Bovey added that everywhere she has been around the world, Black artists have proven good enough to compete with their peers from other parts of the world, and that Winnipeg must count itself lucky to call itself home to such a talented group of Black artists.
This story was written for the Reader Bridge as part of a partnership with the Winnipeg Free Press.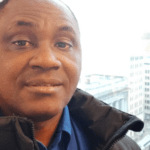 Emmanuel Nwaneri is a journalist with about 27 years of writing, travel and journalism experience in Nigeria, South Africa and Australia. He moved to Johannesburg in South Africa where he spent 10 years as a writer, journalism tutor and commentator. His time in South Africa afforded him the chance to observe the fast-changing dynamics of a country popularly-known as "a rainbow nation." He relocated to Winnipeg with his family in 2018 where he has since found interest in the Customer Service industry. He has published Once Upon A Woman and is working on a second work of fiction.