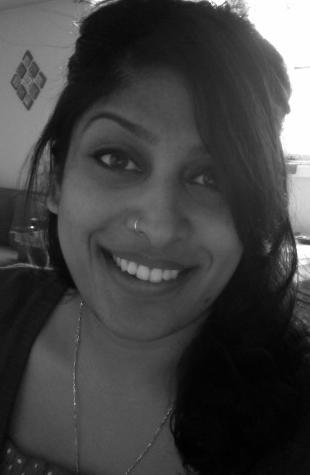 by Anita Singh in Toronto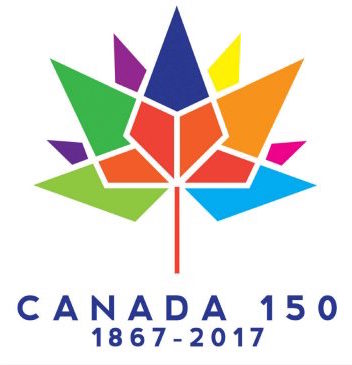 In 1904, there were only 40 immigrants from India living in Canada, mostly from the Punjab.  Largely based in Vancouver and surrounding areas, these pioneers came to Canada as labourers, in farms, on the railroad and in factories, creating a foundational community for South Asian immigrants in future decades – which has grown to nearly 1.4 million since the turn of the century.  
As described in a brand-new podcast called 'The Nameless Collective,' produced by Jugni Style, the journey towards inclusion for these communities was not always an easy or welcome one.  
The podcast describes the climate of early 20th century Canada.  Previously-settled Canadians were concerned that new immigrants, particularly those from China and India, threatened jobs, culture and a way of life.  Anti-immigrant public opinion was supported by the government, which established a "White Canada" policy, institutionalizing a preference for immigration from Europe.  On the flipside, those from China and India were subject to the Chinese head tax, the continuous journey legislation and ghettoization when arriving in Canada, spotlighted in the recent government apology for the Komagata Maru incident of 1914.  
The hosts, Milan Singh, Paneet Singh, and Naveen Girn, are a self-described team of researchers, time-travellers, detectives and hosts, who tell this history in with an entertaining impression. It unfolds the story of a community, where listeners will be introduced to personalized stories depicting the vividly personal struggles of a small, group of immigrants living and working in a land very different from where they came from. 
The timing and content of this podcast is stunning in its unshakable feeling of familiarity.  In our current political climate, racist killings in Trump's America, a ban on Muslim immigration, a vote for Brexit in the United Kingdom, make the podcast immediately relevant and scarily contemporary. 
For example, in episode two, the podcast follows the story of two women, Harnam Kaur and Kartar Kaur, wives of prominent members of the Khalsa Diwan society in Vancouver.  In Harnam Kaur's case, she travelled with her family to from the port of Calcutta to San Francisco enroute to Vancouver.  On reaching the United States, Kaur and her family were held in detention for two months and deported to Hong Kong.  In a second effort, Kaur, her husband and 16 others boarded a ship in Hong Kong destined for Vancouver.   
Yet on arrival, Harnam, her son, and the other women on the ship were once again held in detention, while the men on the ship were allowed off to their labour jobs. As discussed by the podcast hosts, the Canadian government was concerned that the arrival of Asian women would begin to settle these unwanted immigrant communities, rather than continuing to be temporary labour migrants. It was several long months of waiting and debating within government, before the women were eventually allowed onto shore.
The strength of the podcast is the willingness of the hosts to go above and beyond to present new evidence and documentation. In episode one, the team makes a huge discovery the archives of the Vancouver public library, diving into a century's worth of microfiched phone directories.  They found that while 'mainstream' Canadians were listed by name and number, the phone numbers and addresses associated with immigrant communities were listed as "Hindoo" "Japanese" or "Chinese" instead of their names. As the hosts explain, "why would anyone want to know where these people lived?" By tracing these addresses, the team is able to identify neighborhoods where early communities settled in Vancouver.  The hosts also acknowledge, that despite these discoveries, they will be limited by a limited evidence based and knowledge of this early community.
Further, the podcast will also be of particular interest to those familiar with Vancouver or the lower mainland.  The hosts do an excellent job showing the connections between existing buildings and communities and key events in immigration history – like Chinatown and Japantown during the race riots, or how communities settled in the Indigenous territory of modern-day Kitsilano.
There are very few flaws in this podcast.  The largest challenge is that the hosts have tailored the podcast towards an audience that is familiar with the basic immigration story of the region.  Yet, if they want to connect with all Canadians interested in how our country became a multiethnic, multilinguistic state, the podcast would benefit with more contextual information for new learners of this history. 
There are only three episodes of the podcast, and as episodes are released (one every week), listeners can anticipate the development of a richer and richer portrait of early 20th century immigration.  With a growing audience, hopefully this podcast will not be nameless for much longer. 
The Nameless Collective podcast can be downloaded on iTunes, Google Play for Android and Stitcher.
Anita (@bisu) is a Research Fellow at the Centre for the Study of Security and Development at Dalhousie University. Her research examines the role of diaspora groups and their influence on foreign policy, particularly the Indo-Canadian community and Canada-India relations. 
Anita Singh
Immigration
Jugni Style
podcast
Punjab
South Asian
The Nameless Collective