by Florence Hwang in Regina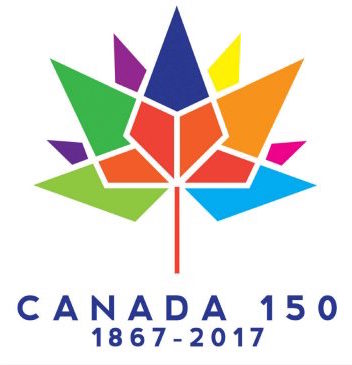 Skilled immigrants are more likely than Canadian-born citizens to be their own boss, according to the Toronto Region Immigrant Employment Council.
By the late 2000s, 19 per cent of Canada's immigrants were self-employed. The report from the Metcalf Foundation and Maytree examines the challenges and opportunities immigrants face with regards to self-employment and entrepreneurship
While in the past Canada has used immigration to fill its labour market needs — Chinese migrants who helped build the railway, temporary foreign workers to supplement the agricultural industry — creating their own businesses also allowed many immigrants to bring family over from their homeland.
Riding the wave of Italian immigration
Ever since Ralph Chiodo was young, he has loved cars. His dream was to open his own autobody shop. He now has 72 franchise locations in Ontario.
When Chiodo was 12, he worked in a blacksmith shop in Italy. He shoed horses, repaired wagons and plows for farmers. But what he really wanted to do was fix cars. 
At 14, he landed at Pier 21. In 1959, he started working at a gas station in Toronto — getting the job was the easy part. 
[quote align="center" color="#999999″]"He shoed horses, repaired wagons and plows for farmers."[/quote]
In the '50s and '60s, thousands of Italians immigrated to Canada annually. Many were sponsored by family members already in Canada, including Chiodo.
Once he got his mechanic's license in 1965, he opened his own garage and auto repair centre. By 1972, he opened an autobody shop, followed by a Chrysler Dodge dealership in 1980.
His advice for new immigrant entrepreneurs: "Treat people fairly. This includes not only the customers, but the suppliers, landlords and everybody [else]. There's no substitution for treating everyone fairly." 
Iranian engineer starts own business
Mahboob Bolandi, who came to Canada from Iran in 2008 on a student visa, keeps himself motivated by not losing the big picture about the future of his business, Texers Inc.: "I always think of the objective and the success I will face and I will achieve through hard work. It has helped me to do and go forward." 
He started his ceramic materials business after he took the Entrepreneurship Connections program ACCES Employment in June 2014. Texers specializes in technical ceramics used in high technology, engineering or medical applications.
[quote align="center" color="#999999″]"I was doing everything by myself… doing accounting, doing a website, doing social media."[/quote]
Starting his own business meant a lot of work because he was the only person running it: "I was doing everything by myself [. . .] doing accounting, doing a website, doing social media [. . .] Now I have enough time to focus on real business and growing the business." 
Bolandi gained valuable insight into contributing to Canadian society by serving as a board member on non-profit organizations, particularly those that were serving newcomers.
"But I'm thinking out of box now […] that being useful to your society, to your community, to serve your country does not necessarily mean doing something related to what you studied," he notes.
Hire yourself if no one hires you
When Rene C. Berrospi first came to Canada from Lima, Peru in July 2011, he had more than a decade of international experience in immigration law, but he couldn't find an entry-level position.
His solution was to start his own consulting firm: A&R Global Consulting.
There weren't any programs to help immigrants with starting their own business, Berrospi says. 
Luckily, he was able to get a business plan in place: "Because I have a legal background, I did my research … people without a legal background … have no idea … what kind of legal structure they need," Berrospi says.
[quote align="center" color="#999999″]"This is the advice I also give my clients: If no one wants to hire, hire yourself."[/quote]
Another challenge is adapting to marketing in North America: "The marketing is different in North America than other countries so you have to adapt to that too and what kind of market you will have." 
"I [started] with two clients from two different countries. Now I'm helping a lot of different people from different backgrounds and nationalities. The Toronto Region Immigrant Employment Council chose me because part of the business I'm running [is] an internship program for young Canadians," he says.
In addition to securing clients from all over the world — Korea, Ireland, Indian, Hungary, Romania, Brazil, Argentina — four of his interns have found work in legal or consulting firms.
Berrospi warns that entrepreneurship is not a nine-to-five job: "I'm very busy. I cannot complain." 
He advises new immigrants looking to become entrepreneurs not to be scared. As history has shown, he thinks there are a lot of opportunities to do business in Canada: "This is the advice I also give my clients: If no one wants to hire, hire yourself."  
{module NCM Blurb}
150
Canada
Entrepreneur
Entrepreneurship
Florence Hwang
history
immigrant
Immigration