The email arrived on the evening of Friday, December 4th. Our first Syrian refugee family will be here soon.
The alert came in a mass email from Immigration, Refugees and Citizenship Canada (IRCC) through our sponsorship agreement holder, the Mennonite Central Committee (MCC) of Ontario, and it contained important details.
"Syrian PSRs (Privately Sponsored Refugees) currently in inventory will arrive in Canada through Toronto or Montreal, starting shortly. Sponsoring groups should therefore prepare themselves to start receiving the refugees they have sponsored, since these arrivals are about to start."
For our North Bay group, that means our first family — a mother with nine children — will be on its way here soon. Fortunately we have secured a five-bedroom home large enough to accommodate them.
Families may arrive at short notice
The email also stated that the usual 10 working days' notice of arrival may not apply.
Families will be issued winter clothing by the federal government. They will have Social Insurance Numbers given to them upon arrival in Toronto or Montreal.
The cost for transportation to their destinations and medical exams before they leave will be covered by IRCC. Those requiring connecting flights or ground transportation from Toronto or Montreal will be transported to a hotel for overnight stay.
Our first family — a mother with nine children — will be on its way here soon.
As the email recipient for our group, I had to let the donations committee know that arrival will be sooner rather than later. Luckily, their website was just about ready. Now they will speed up the process, using a self-populating spreadsheet for donations that will help them collect all the items needed, from furniture to pots and pans to toys.
Members of our community are making efforts to speed up the process as well. The committee secured a large furniture donation from one location and had plans to move it into storage on Monday. However, when I contacted the homeowner on Saturday, he said it was okay to move the furniture straight into the empty home.
Monday we will let the other committees know — health, education, finances and housing. We have a huge team of more than 70 volunteers and we will be expecting a second large family soon after the first one arrives.
All of a sudden we are not working in the abstract, but in real time. The first family will likely be here before the end of December.
Residents grow excited about new arrivals
The weather in North Bay has been unusually warm for this time of year. Volunteers are hoping it continues so the family is greeted with fall-like conditions instead of snow on the ground.
There is a buzz throughout Northeastern Ontario and it's not about the lack of snow. In the past two weeks I attended Immigrant Employers' Council meetings in Sundridge, south of North Bay, and Temiskaming Shores and Cochrane, both north of North Bay.
Everyone is talking about Syrian refugees, not only as the humanitarian thing to do, but as an economic development initiative for Northeastern Ontario.
Everyone is talking about Syrian refugees.
The children will help fill our classrooms. The parents, eventually, will be in the workforce, making a contribution.
We have the capacity to take more, and perhaps more families will come in the months and years to come.
In the catchment area for the North Bay & District Multicultural Centre we have groups raising money to sponsor families in Sundridge, North Bay, West Nipissing, Temiskaming Shores, Englehart and Timmins. All these families will become our clients, taxing the capacity of our tiny settlement worker staff.
Support needed at the federal level
Now is the time for IRCC to reinstate the settlement worker position it cut a couple of years ago. Settlement agencies were stretched pretty thin under the Harper government and we are hopeful that many of those cuts will be addressed.
We have the best staff in the world but they can't work seven days a week to meet the new demands.
The children will help fill our classrooms. The parents, eventually, will be in the workforce.
We anticipate more groups will pop up to sponsor Syrian families and that will create even more demand on our services. Of course our agency is not alone. The cuts were Ontario-wide and in other provinces as well.
Meanwhile funds in support of the families keep coming in. Every time our local work is featured in the media we get a bump in donations.
People give Mayor Al McDonald cheques or they drop into our downtown office. We are seeing the most foot traffic we have ever had.
We passed the $50,000 mark last week and we are well on our way to $60,000. With the blended sponsorship program through the Mennonite Central Committee, (the federal government covers 40 per cent of the cost) we are confident we have the capacity to sponsor two large families in North Bay.
Everyone wants to help. For those of us in the immigrant settlement sector, it's gratifying to see immigration in the public dialogue. It was a long time coming.
---
Don Curry is the Executive Director of the North Bay & District Multicultural Centre, and Co-Chair of the North Bay Newcomer Network Local Immigration Partnership Initiative and the Timmins Local Immigration Partnership.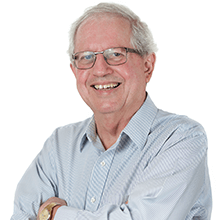 Don Curry is a Regulated Canadian Immigration Consultant and journalist living in North Bay. He is a member of the NCM collective.
donation
North Bay
Northern
Northern Ontario
Ontario
refugee
resettlement
Syria
Syrian