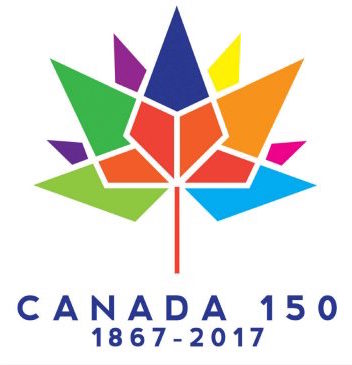 Canadian authors of faith-based fiction say seeking answers in religion to the injustices of their pasts enhances their creativity and inspires their literary work.
A group of authors explained how their spiritual backgrounds influence the creation and shape of their stories during a discussion titled "Faith and Fiction" at the recent Festival of Literary Diversity held in Brampton, Ont.
Confronting injustice
Growing up, panellist Zarqa Nawaz says she questioned the divider that separates women from men at the mosque.
"It seemed to me, as a child, very fundamentally unfair," says Nawaz, creator of the CBC series Little Mosque on the Prairie.
She says that while faith is an important part of her life, gender inequality caused a disruption for her until she created the documentary Me in the Mosque.
"We had such progressive views centuries ago when it came to not just women, but the third sex."
During her research, she discovered that in Islamic history, there was a section of the mosque for men, a section for women, and a third section for people that define as a third sex.
"We had such progressive views centuries ago when it came to not just women, but the third sex," she says.
Nawaz grew up reading memoirs and watching documentaries on feminist struggles of different faiths and cultures. She says her understanding of prejudice against women is not limited to any faith, but is in fact a "universal theme."
"Getting away from faith doesn't mean that you get away from prejudice," she says.
She describes an incident in which a Hijab-wearing Muslim girl was barred from going to school in France, where prominent religious symbols are banned in grade schools.
"How is it different from the Taliban?" Nawaz asks.
She says such injustices provoke her to fight back by raising awareness through her work.
For Ayelet Tsabari, fiction is a place to question the existence of God.
Tsabari grew up in Israel and says believing in God in the Jewish religion was something that she never questioned until her father, who she describes as a pious man, passed away when she was nine years old.
She returned to Hinduism in search of role models for her writing, which she lacked in her own life as a child.
She developed a belief that when a person dies, so does God and that is why he was not there to save her father.
"That was something that sort of made sense to me as a child," says Tsabari.
She describes this loss as a crisis of faith, which has inspired her writing. Tsabari's book The Best Place on Earth, won the Sami Rohr Prize for Jewish Literature.
"My characters are facing either crises of faith or there is a clash within family over the issues of faith," she says about the book.
Finding role models
Vivek Shraya says while she does not follow Hinduism anymore, Hindu mythology from a feminist lens has inspired her work. She returned to Hinduism in search of role models for her writing, which she lacked in her own life as a child.
As a queer artist and writer, she says she aims to counter genderphobia, or fear of gender-nonconforming individuals, in her work. She puts particular emphasis on the God Krishna and says she believes that she has an intimate connection with this role model.
Shraya adds that male Gods who have long hair, wear jewellery, and are friends with girls help her relate to the genderphobia she experienced in school.
"It seems to be a common theme throughout my work, because its one of the first places where I felt that I [could] see myself," explains Shraya.
Shraya's debut novel, She of the Mountains, has two narratives – one is a contemporary bi-sexual love story, and the other is about re-imagining Hindu mythology and its illustrations.
"The story keepers reach back and reach forward and weave together those words that provided a blanket for our community . . ."
Reclaiming history
Panellist Cherie Dimaline is a member of the Georgian Bay Métis community in Ontario. Her books Red Rooms, The Girl Who Grew A Galaxy and A Gentle Habit reflect on indigenous people's connections with the land.
"That's what we base our understanding of spirituality on," she says.
Dimaline says she learned to practise a version of the Roman Catholic faith infused with First Nations beliefs – what she describes as a "mixing and melting of understandings."
"It was a very mixed, but also very structured upbringing," she says.
Along with the influence of the church, Dimaline says she was also privileged to grow up with her grandmother who was the story keeper of the community.
When young Dimaline was selected to follow in her grandmother's footsteps, the responsibility of preserving her community's memories – seven generations back and seven generations to the future – fell on her shoulders.
"The story keepers reach back and reach forward and weave together those words that provided a blanket for our community of safety and understanding of our spirituality," she explains. "The base of the understandings and world views that we have come from that faith."
Author
books
Canada 150
gender
Hinduism
Islam
Jewish
literary
men
Muslim
Queer
Roman Catholic
women